Entering into marriage, most people plan to live a long and happy life with their lover or lover. Joint life, the birth of children, the purchase of living space, transport and other goods necessary for a comfortable life, they see quite optimistically.
Despite the plan to "live happily ever after", divorce statistics over the past 10 years do not inspire optimism. According to the results of various studies, every second marriage ends with divorce, which is 50%, in some countries this figure reaches 70%. Statistics concern not only Ukraine, Russia and Belarus, but also the countries of Europe and America. Different traditions, mentality, standard of living and one common denominator - a large number of divorces.
Most of the divorces occur during the period when people are married from 5 to 10, and from 10 to 20 years. During this time, the spouses have time to get to know each other well enough and adapt to the habits of the second half. The vast majority have common property, children.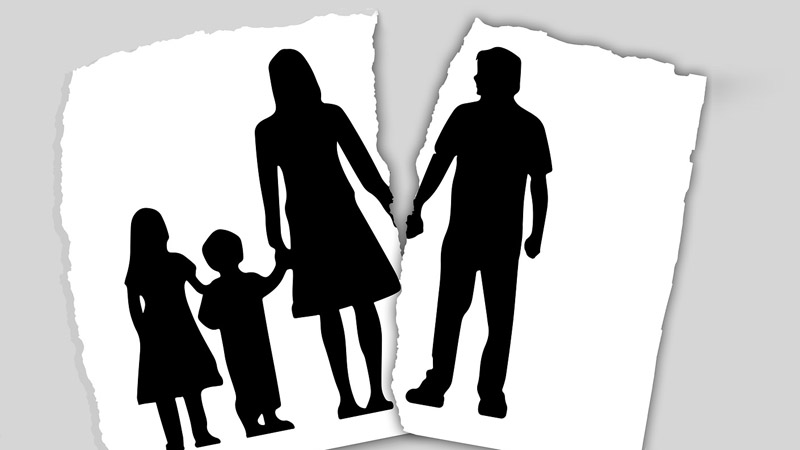 Why is the divorce rate so high? We've studied the main reasons why people dissolve marriages.
Reasons for divorce specified in the application
In this regard, there are a fairly large number of versions that are associated not with real statistical data, but with the peculiarities of the human environment. The list, which you can see below, is averaged.
Are you curious to know why there are nervousness and irritability in men?
The main reasons that people indicate in the application for divorce are:
Romantic love story, a wedding with a lot of guests, the firstborn, who appears in a year or two - a popular model of such a family. And both spouses are absolutely sincere in their feelings from the very beginning
Faced with life and responsibilities, which are becoming more and more, young people begin to feel disappointment in marriage and the second half.
Change can be one partner or both. It can be both one-time or short-term relationships, after which a person returns home with a sense of guilt, and a permanent partner on the side. There are cases when a man begins to live on two families, postponing divorce or not intending to dissolve the marriage at all. At the same time, illegitimate children can be born "on the side".
I can come to this conclusion after a connection on the side, when it turns out that sex with another person brings much more pleasure than with a husband or wife. This problem is also manifested in early marriages, when initially the couple had nothing to compare with and the feeling of dissatisfaction was taken for granted.
Dression of needs can have other reasons, it is not uncommon for men to note that the wife has become less attractive after childbirth or has simply lost shape. As for women, the lack of desire can be the result of emotional detachment or frequent conflicts.
Alcoholism or drug addiction
Most often, men suffer from alcoholism. This entails several problems at once: the family budget goes to alcohol, in an inadequate state, a person becomes dangerous to other family members, committing both moral and physical violence. Lack of support, problems with intimate life complete the list.
Alcoholism and drug addiction are treatable, and women tend to support their husbands in an effort to help get rid of the disease. Psychotherapy sessions, rehabilitation centers, and coding don't always work. The main problem is a man's reluctance to change the situation, sometimes the husband doesn't even see it as a problem.
As for female alcoholism, husbands, most often, immediately file for divorce, without resorting to the services of doctors.
May can be both physical and sexual. The aggressor, often, is a man, and this can occur both under the influence of alcohol or drugs, and in a sober, unchanged state.
Nexplistic problems that arise due to lack of finances lead to frequent scandals and permanent discontent of both partners. Especially noticeable problem becomes after the appearance of children, when a woman, especially if she used to work, goes on maternity leave.
Rising needs, one source of income, and restrictions that become a permanent rule lead to frequent scandals and accusations. As a result, the relationship deteriorates and the spouses decide to divorce.
The real reasons for divorce
If we were writing about the disease, the five factors mentioned above could be called symptoms. In fact, each of them is the result of more serious causes that reflect the personality characteristics of one or both spouses:
The try to find in the spouse not a partner, but a solution to moral or material problems. Both men and women can be infantile. A person is not ready to take responsibility for solving problems or providing an elementary comfortable life together.
Two immature people very rarely create families, because initially they can not offer their partner what he wants. An infantile man does not provide for the family and does not support his wife and children. An infantile woman cannot support her husband and create the level of comfort that he needs. This is always a need to take, and an unwillingness to give in return.
The concept of when personal interests always take place above the interests of the partner does not imply mutual respect. Such marriages are created out of great love of one of the partners and a sense of comfort of the second.
They can be both before marriage and acquired already in the process of married life. Anxiety, depression, acquired phobias and other disorders make a person aggressive, distrustful, he can begin to abuse alcohol or drugs, as well as look for relationships on the side in order to assert himself or specifically hurt a partner.
What if you are on the verge of divorce?
Over the past decade, society's attitude towards divorce has become more tolerant. This can be called one of the reasons why people leave relationships without trying to save marriage. Freedom of choice is one of the rights and greatest achievements of mankind, but, in the case of divorce, it does not solve the problem.him. In fact, it is a convenient and legal way to escape from it.
Extinguished from the situation are sessions of a family psychologist. It is important to understand that the effectiveness of family therapy depends not only on the professionalism of the specialist, but also on the awareness of both spouses of the presence of the problem and the desire to solve this problem.
Despite the fact that the psychologist works with a couple, he helps everyone to understand themselves, their feelings and problems, to find the cause of negative feelings. The second step is the ability to convey their thoughts to the second half without blaming or attacking her. Most scandals occur due to banal inability or lack of patience. And the third is the ability to hear and understand your husband or wife.
During the sessions, the professional will create an atmosphere of calm and trust. Each of the spouses will be able to speak out and be heard. Avoiding confrontation allows you to resolve the conflicts that pushed the family to divorce. And, most importantly, the search for a solution that will suit the couple. At the same time, the psychologist does not offer a ready-made option, he directs both participants to his joint search.
Family psychotherapy sessions don't just help protect the marriage as such – they help to save the relationship. This has a positive effect on both the quality of life of each spouse and their children, who grow up in a healthy atmosphere. Respect, mutual understanding, willingness to jointly look for a way out of the situation, and not run away from the problem - this is a great example for a small person who inherits the behavior of his parents.
Po the subject, if you have problems in relations with the second half, do not rush to apply and divide the property, offer your wife or husband to visit a psychologist.
Family psychologist in Ukraine and Russia
If you need to find a professional family psychologist, you can choose him using our service. Convenient online format will allow you not to be limited to your locality, as well as to conduct consultations in a comfortable atmosphere.
Price per session: 1500 - 4000 rubles in Russia and 500 - 2000 UAH in Ukraine. The number is assigned individually after consultation.